The only thing worse than training an employee and losing them is to not train them and keep them.
- Do you or your team need to upgrade your training skills?
- Is delivering impactful training important to your organisation?
- Does implementing change or training have a direct impact on your business results?
- Can you analyse, design, deliver, evaluate and support training initiatives?
- Does your current training practice measure up?
- How would it be described?
- Do you want to learn from a certified and experienced Master Trainer with over 2,500 days delivering training and a passion for learning and performance?
- Train the new Trainer
- Master Trainer - Facilitation skills
- Powerful Presentations
- Customised Training programme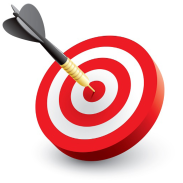 High quality analysis, design and delivery, very coherent, you are one of the best trainers I have ever experienced, thank you!
Highly interactive, experiential learning. This help organisations and individuals to address their competency gaps.
We combine tried and tested training techniques and latest research to help participants focus on delivering training that leads to behavioural changes from start to finish.
Using a combination of learning and development theory and practical individual and group exercises that deliver on participants' knowledge and skills requirements.
We also use technology for feedback purposes.
Training workshops can be delivered to a group or on an individual basis, usually over the course of two days. Pre-course questionnaires, workbooks and learning materials are applied to real work situations, enabling outputs to be immediately applied in the workplace.
Participants also get peer feedback and a clear action plan that can be supported with individual coaching as required allowing trainers to take off and soar.
"Excellence is a lot of small things done well."
See how you can continue on the Training Success path. !