It's not the strongest species that survive, nor the most intelligent, but the ones most responsive to change.
Are you an Organisation big or small or an experienced business partner looking for help to implement change?
- Cumara Performance can work with you to give important projects an extra edge. We can provide independent third party team players who are professional and energetic. We help implement change.
- We can help organisations outsource important functions on a short term basis on a variable cost basis.
- Typical engagements are project-based.
- Projects are client-driven, specified by the organisation's requirements
Projects delivered include:
- Performance Management and Development systems.
- Change Management roll out.
- Implementation of a new performance process.
- Sales turnaround projects.
- Analysis design and delivery of a new sales management and sales skills and processes.
- The implementation of a train the trainer project.
- Co ordinated response to a new business tender process that helped our client to win a multi-million euro contract.
Programmes delivered include:
- Change Management
- Challenge Management
- Change Management
- Coaching for Performance
- Communicating for Success
- Customer Experience Management
- Employee engagement
- Employment, Managers and the Law
- Facilitation for Results
- Leadership development
- Leading High Performing Teams
- Master Trainer
- Performance management and development
- Sales enablement
- Strategies for Success
- Supporting HR Business partner functions
- Team Building
- Train the Trainer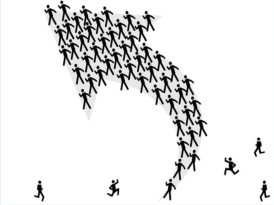 Contact Cumara Performance to see how you can continue on the Organisational Success path.
We give important projects an extra edge by providing third party external professional competence.
- Cumara Performance's Ace is how we work closely with our clients at the analysis and behavior change stage.
We focus on getting the homework right and supporting behavioural change in the workplace.
- We can provide a team of suitably qualified personnel for larger projects with tighter timelines.
- We can provide the supports to bring that change from within the organisation, analysing the requirements and implementing
the strategy through specific training and identified needs.
- If we think, we can't help, we guarantee, we will call it early.
How engaged are your employees?